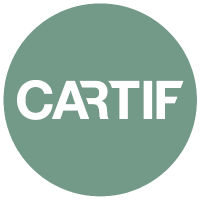 Fundación CARTIF es un Centro de Investigación Aplicada de España en cuanto a actividades de I+D y transferencia de tecnología, creado en 1994 y formado por unos 150 investigadores.
La participación de CARTIF en actividades internacionales se promueve a través del Departamento de Proyectos Internacionales y se ha materializado en la participación actual en 47 proyectos internacionales, incluidos 20 proyectos del Programa H2020 (4 de ellos coordinados) y 10 Proyectos LIFE (4 de ellos coordinados).
CARTIF coordina 3 proyectos Smart Cities dentro del programa H2020: MAKING-CITY "Energy efficient pathway for the city transformation: enabling a positive future" (www.makingcity.eu), mySMARTLife "Smart Transition of EU cities towards a new concept of smart Life and Economy" (www.mysmartlife.eu) y REMOURBAN "REgenerationMOdel for accelerating the smart URBAN transformation" (www.remourban.eu). Asimismo, CARTIF participa como socio en 2 proyectos H2020 SmartEnCity "Towards Smart Zero CO2 Cities across Europe" y MatchUP "Maximizing the Upscaling and replication potential of high level urban transformation strategies". Otros Proyectos Smart Cities coordinados por CARTIF del 7º Programa Marco han sido: CITyFiED «RepliCable e InnovaTive Future Efficient Districts and cities» y R2CITIES «Renovation of Residential urban spaces: towards nearly zero energy CITIES».
CARTIF es el punto de enlace nacional español de la E2BA (Asociación de edificios energéticamente eficientes). Además, CARTIF es uno de los miembros fundadores y principales promotores de la iniciativa Smart City VyP llevada a cabo en las ciudades españolas de Valladolid y Palencia (www.smartcity-vyp.com).