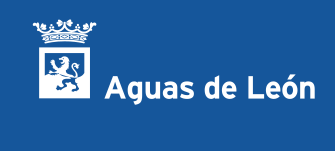 We watch over the correct water process 24 h a day, 365 days a year, to ensure the supply to some 130 thousand citizens of the municipality, with the maximum guarantees of health and quality, and taking care of the environment, investing in innovative technology and being respectful with the environment.
For this reason, we have 70 professionals who work with a common responsibility and with a strong commitment to prevention in occupational risks.
Sociedad Mixta Aguas de León S.L. is owned by the City of León (51%) and by Aquona Gestión de Aguas de Castilla, S.A. (49%), belonging to the Suez Water Spain Group.
The company started in 2010  with the social purpose of the management of the water supply service and the sewer service management of León. We are in charge of the catchment, the transport, the potabilization, the distribution of potable water and we recognize once it is used in homes in the sewage network with the minimum environmental impact.
Our main goal is an efficient management, particularly in technological innovation, that allows us to offer our clients a service based on the guarantee of quality and respect for the environment.
The management model of Aguas de León, includes a protocol for the resolution of incidents, emergencies or complaints, the implementation of ISO 9001, ISO 14001, OSHAS 18001 certification, and an operational improvement with telecontrol systems, technical planning and specialized network.
Partner website: www.aguasdeleon.com
Links Twitter: @aguasdeleon
Partner address: C/Fajeros,1. CP 24002 León (España)
Partner location (google maps coordinates): 42.5990366, -5.5730577