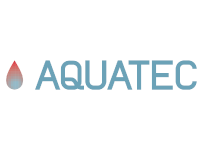 AQUATEC, PROYECTOS PARA EL SECTOR DEL AGUA, S.A.U., is a consulting company specializing in the field of hydraulic, sanitary, environmental engineering and systems engineering. The Energy Department, created in 2009 to deal with the energy field in Aqualogy's projects, includes technical-economic consulting to include different services, efforts to bringing together all products related to this field, in order to obtain, among other advantages, significant cost savings, which translates into the benefit provided to the client for each action or set of them, is directly reflected in cost savings, improvement of the environmental image, reduction of carbon footprint and corporate responsibility.
The Energy Division divides its activity areas into four business lines:
Purchase
The services associated with this line of business are, among others, contract optimization, meter telemetry, invoice verification, etc. This service can be applied in any field in which energy has a presence, being a transversal service to any economic activity.
Integral Energy Management: Optimization of electrical management through the purchase and optimization of contracts.
Monitoring systems: Various systems to control the electrical consumption of installations.
GEFEL: Online platform for the validation of electrical bills through an integrated circuit, optimizing the process.
Energy efficiency
Under the Energy Department, technical-economic advice is collected, which includes different services, aimed at bringing together all products related to this field, in order to obtain, among other advantages, an important cost saving.
Energy audits: Adapted to customer needs, more than 500 audits guarantee us.
Carbon footprint calculation: quantification of GHG emitted during the life cycle of a specific product, service or activity
ISO 50001: an Energy Management System (EMS) as a tool for reducing costs and CO2 emissions.
Projects
Once the need for improvement has been raised, a preliminary study of these needs is undertaken, writing the project, carrying out the formalities and finally executing the work, or if necessary, addressing some of these stages independently.
Corrective actions in plants: Preparation of technical studies executing the replacement or improvement of equipment.
AFP System®: false funds equipment for open filters of water treatment stations.
High efficiency boilers: Hot water production systems for heating and DHW are designed and implemented.
Lighting projects: The drafting and execution of lighting systems improvement projects are addressed.
Maintenance of electrical panels: the maintenance and design and installation of new electrical panels is executed
Management of aeration systems: Study and improvement of the energy efficiency of the aeration systems
Renewables
From the Energy Department, we offer the customer a complete service that includes the technical-economic feasibility study, personalized for obtaining grants in the field of Renewable Energy and Energy Efficiency, the determination of the energy needs of the installation, the development of the project, installation of renewable technologies, start-up of equipment and maintenance of electrical and technical installations. All this together with a consumption management and production control.
Hydraulic Generation Systems: Thanks to the development of our own technologies, we are able to take advantage of the energy dissipated in the integral water cycle.
APT System®: Complete, compact and versatile solution, minimum implementation cost, for basic energy needs.
Photovoltaic Solar Energy: Highlighting both projects for self-consumption and for connection to the grid.
Partner website: www.suez.es
Links Twitter: @suezES
Partner address: C/ Santa Leonor, 39. CP 28037 Madrid (España)
Partner location (google maps coordinates): 40.4370758, -3.6309774